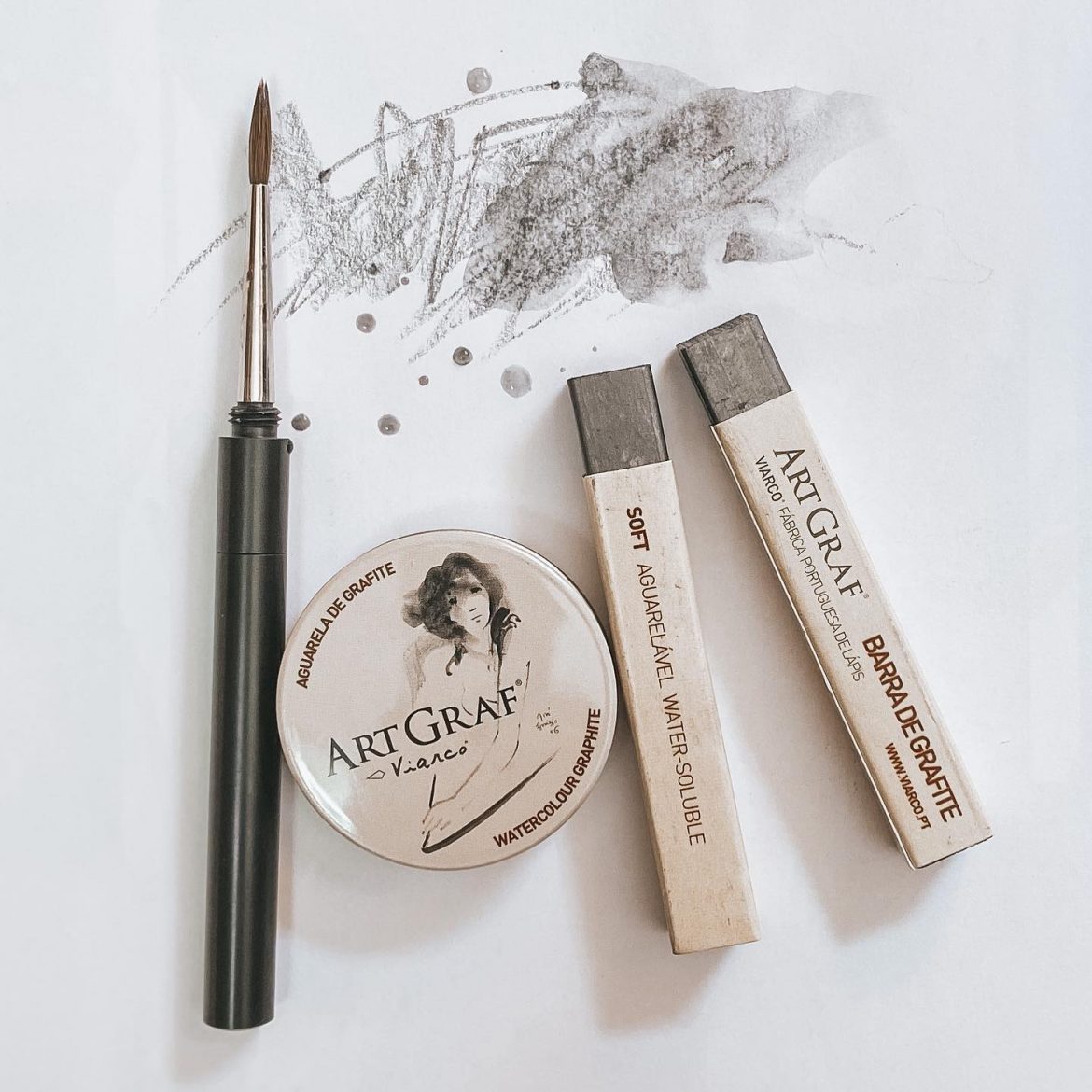 Art Supplies are so tempting!
Do you ever go into an art supply shop and always come out with something new to try!!   Well that's certainly me!  Online shopping is particularly dangerous!
Recently I saw these gorgeous Art Graf water-soluble graphite supplies and just had to buy some!  I haven't used water soluble graphite before, so to get a handle on them I decided to set myself a challenge for the month of June!  30 Days of Graphite Girls to teach myself how they work and interact on different surfaces and with other mediums.
So if you'd like to join me I'd love to have you come along…perhaps we can learn together and share what we discover.
If you're on Instagram, join me by using hashtag #graphitegirls #lorettawaldronartist.  Or you can share your graphite girls on my facebook group Loretta Waldron: The Saturday Easel.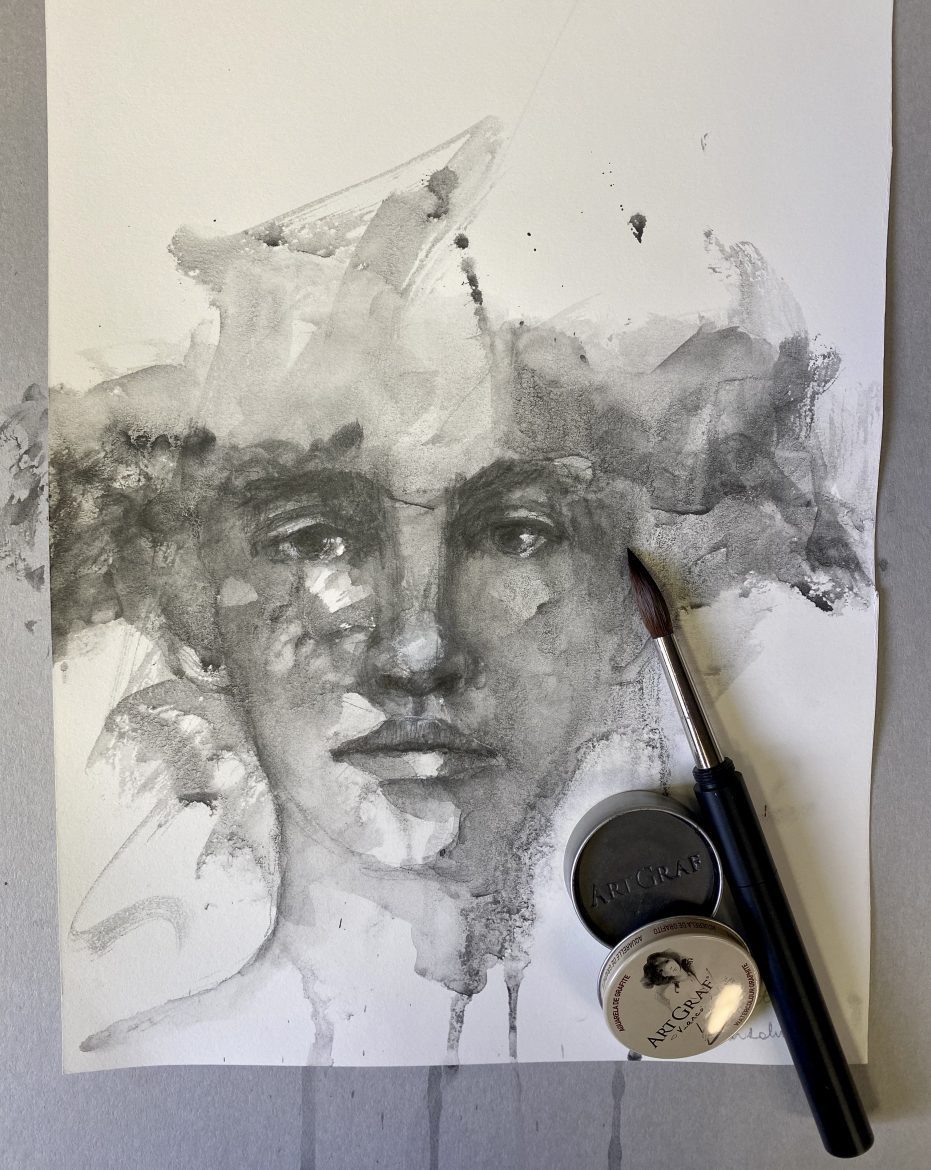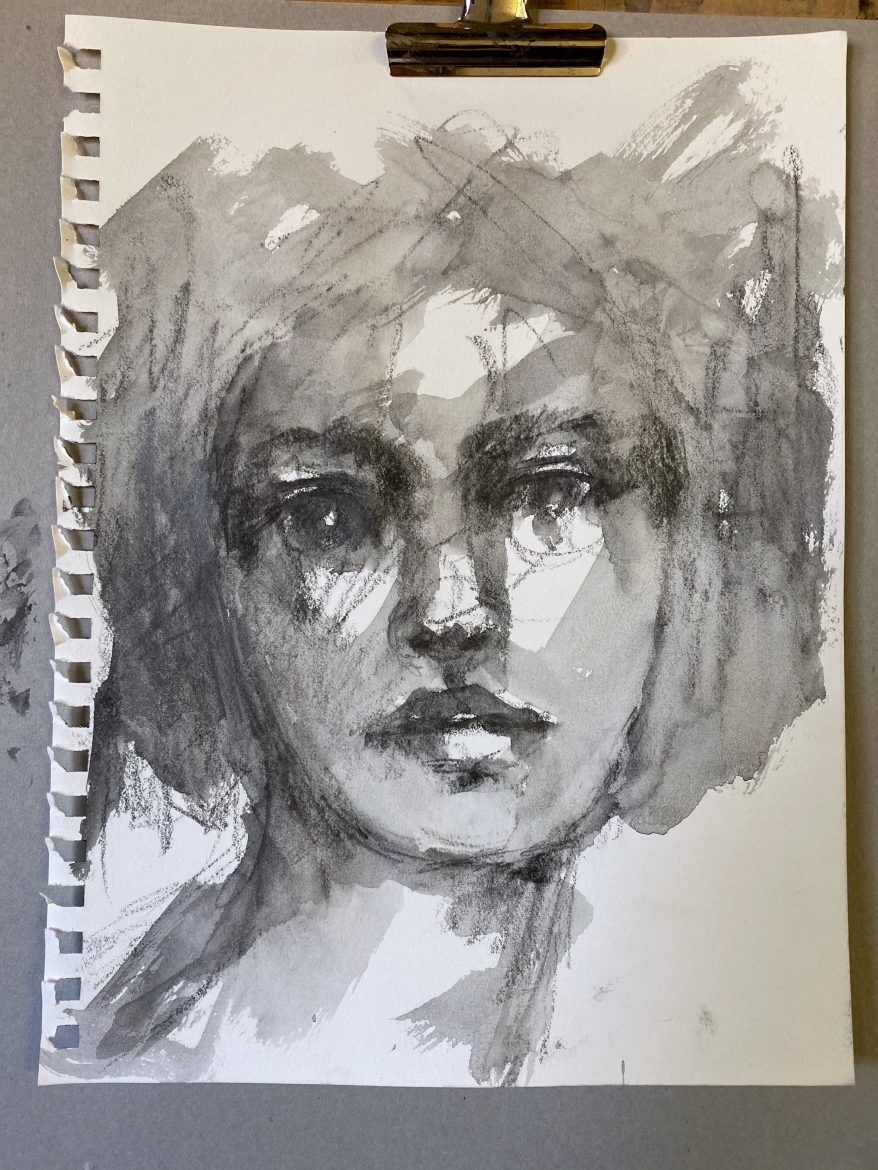 Quick Intuitive Sketches
As I write this I'm three days into the challenge so thought I'd share the first few experiments with you.  These are quick 15 minute intuitive sketches which are fun and help me create loose, expressive marks.
I've also put together a short time-lapse video for you to watch and get a glimpse of my process.  My apologies for having to see the back of my head for some of it!  I still have training wheels on when it comes to video.